Recommended Guides
Starcraft Replay Xp System and User Rankings
How to write guides on Starcraft-Replay.com
How to embed Videos on Starcraft-replay.com
How to watch Starcraft 2 replays without beta access
Top Guides
Starcraft-replay xp system and user rankings
Starcraft 2 protoss strategy: best counters vs zerg units
How to watch starcraft 2 replays without beta access
Masters of economy and production
Sc2 training guide
Vs Zerg : Top Guides
Starcraft 2 protoss strategy: best counters vs zerg units
Build order: marine and marauder vs zerg
Speedlings vs fe zergs
Basic protoss defence strategy against zerg and countering roaches
Zvz roach guide, adaptable vs t and p also
Vs Protoss: Top Guides
Protoss vs protoss basics
Zvp roach warren timing
Roach build for bronse-silver
Terran vs protoss bio push
Photon cannon rush counter
Vs Terran : Top Guides
Build order: zvt baneling break
Terran vs terran
Zerg vs terran
Protoss guide
Build order: fast reaper rush - tvt
Welcome to Starcraft Replay !
On this website, you can find the latest Starcraft 2 News, Replays, Guides and Build Orders. Don't forget to check our home page regularly to find out about the latest Starcraft 2 Replay news, announcements, contests, prizes, etc..
Blizzcon 2010 will take place in the Anaheim Convention Center (California) on October 22-23 later this year.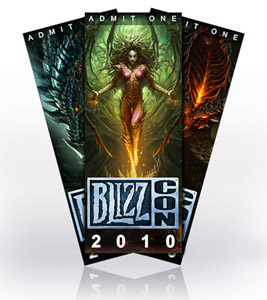 Tickets started selling last night at 19h00 Pacific Time.
Each ticket is worth 150$ and you can buy a maximum of 5 tickets per billing address.
StarCraft II Beta -- Patch 14 (version 0.16.0.15580)
The latest patch notes can always be found on the StarCraft II Beta General Discussion forum.
Balance Changes
PROTOSS

Archon

Build time decreased from 17 to 12.

TERRAN

Viking

Ground damage decreased from 14 to 12.

ZERG

Corruptor

Corruption energy cost decreased from 100 to 75.

Infestor

Burrowed move speed increased from 1 to 2.

Peristalsis upgrade removed.

Overlord/Overseer

Pneumatized Carapace cost increased from 50/50 to 100/100.

Overseer

Infested Terran energy cost decreased from 125 to 100.

Roach

Organic Carapace upgrade removed.

Tunneling Claws now also increases burrowed regeneration rate from 5 to 10.

Ultralisk

Anabolic Synthesis upgrade removed.

Health increased from 450 to 500.

Speed increased from 2.25 to 2.9531.
Bug Fixes
Map Publishing: the default Battle.net host now points to the correct server.

Time Expiration notices that were added for testing of the Guest Pass functionality have been removed.

Fixed a crash when trying to open an old replay by double-clicking it in Explorer.
---
Blizzard just tweeted this to show the possibilities of the Starcraft 2 Galaxy editor, the official SC2 Map editor.
It looks very promising, check out this video to see what I'm talking about:
Starcraft 2 Beta Phase Extended
Originally the current Starcraft 2 Beta phase was going to end this weekend and be offline for several weeks before being turned back on prior to the July 27 release.
But Blizzard just decided that they wanted another week of testing, so they extended the current beta phase until the 7th of June.
What does that mean? More beta playing for all of us! Great news indeed :)
Starcraft 2 Beta Key Contest - Winners Announcement
Hello everyone!
Now is the time for us to announce our 3 winners for last week's SC2 Beta Key Contest. There were 30 participants in total, and 3 of them will be playing Starcraft 2 Beta in a few hours.
How we determined the winners
All the participants were associated with a number from 1 to 30.
We then used a true number generator: http://www.random.org/
Page 1 - 2 - 3 - 4 - 5 - 6 ...8