Global Search Engine
Blizzcon 2010 will take place in the Anaheim Convention Center (California) on October 22-23 later this year.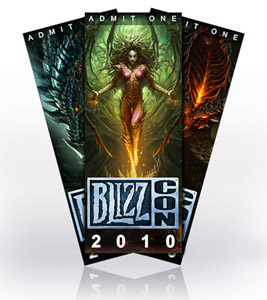 Tickets started selling last night at 19h00 Pacific Time.
Each ticket is worth 150$ and you can buy a maximum of 5 tickets per billing address.
You can purchase your blizzcon tickets here.
For more information, please visit the Blizzcon 2010 FAQ